All Posts
Alumni Spotlight: Sheopatra Streeter-Renovales, aka Sheopatra Jones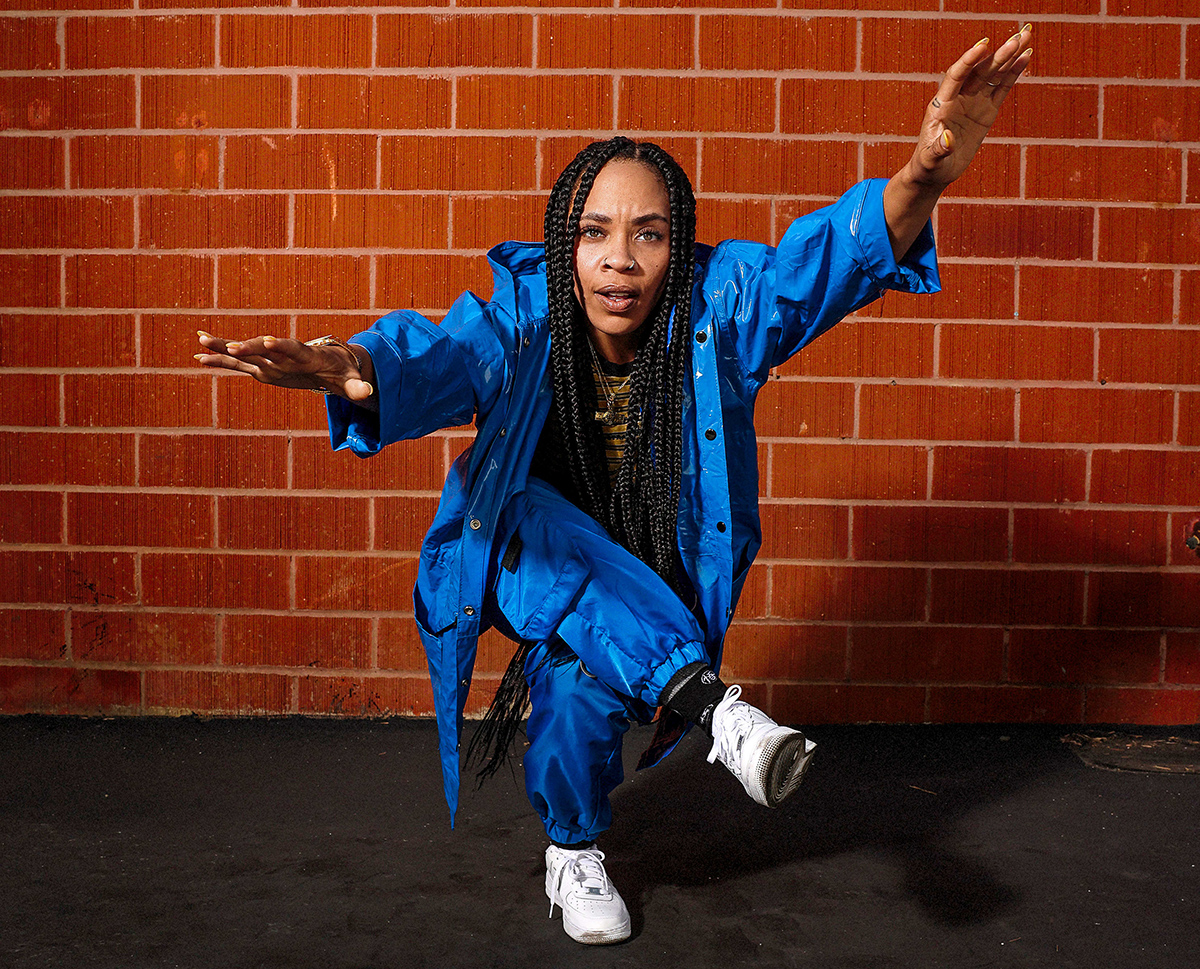 Since New Ballet's founding in 2002, our studios have been home to phenomenal artists. Dancers who have studied at New Ballet Ensemble & School have gone on to wonderful careers in Hollywood, Broadway and beyond.
As a teenager, Sheopatra Streeter-Renovales, known professionally today as Sheopatra or SHEstreet, came to New Ballet in 2007 to expand her dance training into classical forms of ballet, modern and flamenco. Her teacher and mentor, Terran Cooke, director of SUBculture ROYalty Studios, introduced Sheopatra to New Ballet. One of Sheopatra's classmates was Charles "Lil' Buck" Riley who, through his performances and innovations, has made Memphis Jookin known throughout the world. Sheopatra and Lil' Buck, along with other talented peers, performed in NutRemix™ and helped shape the program into what it is today.
During her time at New Ballet, Sheopatra choreographed and performed in schools, becoming one of the first professional apprentices at New Ballet Ensemble & School. An innovator, she was a driver behind further diversifying the original production of NutRemix™ to what it is today.
As the dancers and Artistic Director dreamed the Hip-Hop Battle as a section that could lead the audience to the understanding of hip-hop as an art form grounded in peace, they searched for the right person to choreograph both the anger and frustration of youth at that time and the conflict resolution that could make the difference in our community. Sheopatra suggested Robin Sanders and made the introduction to New Ballet, thus beginning a 20-year relationship with Ms. Sanders that continues today.
Since completing her professional training at New Ballet, Sheopatra has become a popular fixture in the hip-hop dance scene. She founded The Council in 2015, an all-female collective of artists who actively support each other while in pursuit of their personal and professional goals. In 2019, she competed in the RedBull Dance Your Style battle finishing as a semifinalist, and in 2021 was a wild card in the World Final.
Throughout the years, Sheopatra has danced alongside big names in the music industry including Missy Elliot, Pharrell Williams, Snoop Dogg and Childish Gambino among many others. In February 2022, she performed on her biggest stage yet at the Super Bowl LVI halftime show as a backup dancer for Dr. Dre, Snoop Dogg, Mary J. Blige, Eminem and Kendrick Lamar.
Sheopatra's rare combination of Memphis Jookin, freestyle and fast footwork make her a force to be reckoned with. We hope that New Ballet played a small role in her development and success through the opportunities provided here. New Ballet has certainly evolved as a result of her involvement and we can't wait to see where her journey takes her!
Posted by New Ballet at September 13, 2022