New Ballet's commitment to Whole Child Development connects student dancers with mentors to provide the support and advice they need to succeed both in and beyond the studio. We encourage all students to take part in our mentoring program. Through our partnership with and support from the Memphis Grizzlies Foundation, students have the option for one-to-one mentoring, peer mentoring, and group mentoring.
One-to-one Mentoring
Students ages 8 and up are matched with an adult mentor and meet weekly at New Ballet. Mentors are all screened and vetted before training through MENTOR Memphis Grizzlies.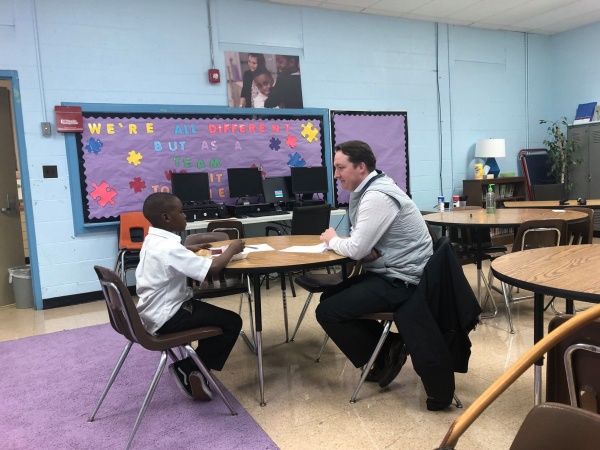 Peer-to-peer Mentoring
Students step into mentorship to their peers. We also believe that students excel when they support and learn from one another, whether it's in dance, academics or in adolescence.
Students in Ballet Level 7 and individual classes meet to mentor students weekly. Additionally, students in Ballet Level 3, Ballet Level 4 and individual classes meet weekly with students in their same range to provide support and transfer their knowledge and skills to each other. Mentorship sessions are always monitored by New Ballet staff.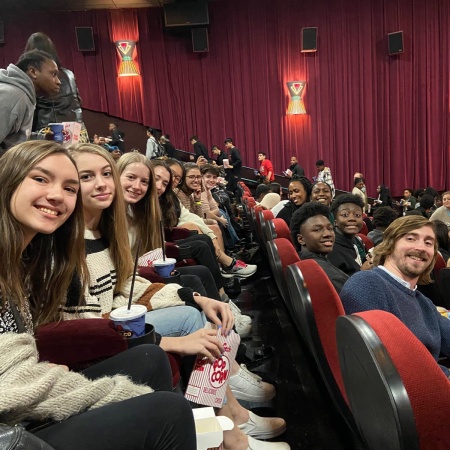 Group Mentoring
Workshops are designed for students of a particular level or individual class to gather for a group session to discuss and progress in a range of topics. Group mentoring can cover subjects related to dance such as nutrition, dancer health, and mental wellness. New Ballet regularly invites experts from our many community partners  to serve as group mentors to our students. All sessions are monitored by a New Ballet staff member.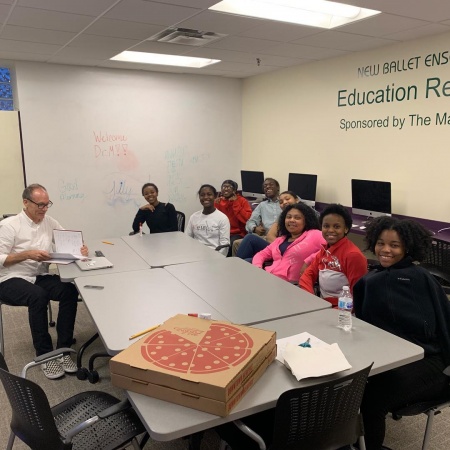 Why Mentoring?
In 2020 alone, New Ballet mentors logged more than 120 ​​hours. As a result of our mentoring program, New Ballet students have earned several achievements
$4.4MM
In College Scholarships Offers To 2019 Graduates Who Began In Our Pathways Program
100%
Students Accepted Into College Since 2008
19%
Increase In Self-Management Skills After Three Years Of Creative Youth Development
According to Mentor National, young adults with a mentor are:
55%
Less Likely To Skip A Day School
78%
More Likely To Volunteer Regularly
130%
More Likely To Hold Leadership Roles