Join Lil Buck's Challenge
The biggest obstacle faced by students and families in Memphis is a lack of access to transportation. The gulf between school dismissal and travel to after school activities is as wide as the geographical boundaries of Shelby County. Uber and Lyft are costly and do not meet the standard of safety outlined in the New Ballet child protection policies.
Be Part of the Solution
Lil Buck faced this transportation challenge as a student and trainee, and we are deeply honored that he is working to help solve this problem for the next generation. Through his efforts New Ballet will be able to purchase a bus and dedicate funding towards staff to safely transport children from their neighborhood schools to our Cooper Young facility and back to their homes at the end of the day.
Donate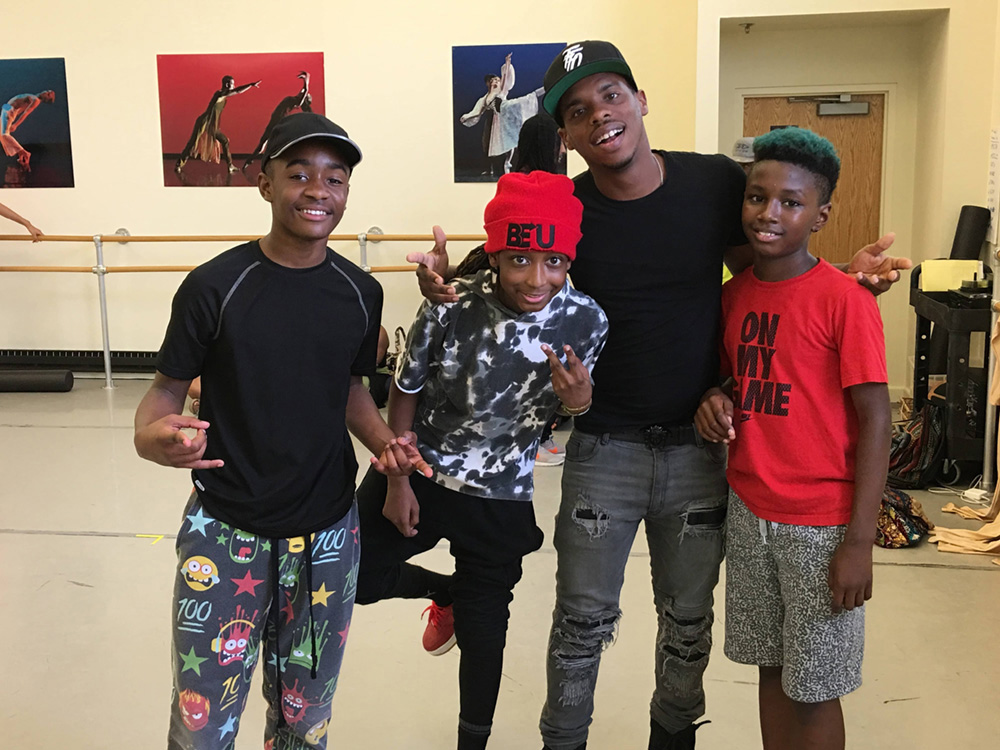 Our goal is to raise $60,000
As of June 13, 2023 we have raised $50,725
Zachary Abramson
Belinda Anderson
Jess Arndorfer
Candy Bartlett
Blake Blaze
Kalena Bovell
Sarah Boyle
Jocelyn Brunotte
Sarah Butts
Kevin and Susie Carlson
Rhonda Causie
Catherine Chilton
Bridget Ciaramitaro
Kathy Coburn
Lorinda Cohoon
Mason Cooper
Lindsey Cosgrove
Bill and Margaret Craddock
Megan Dalgo
Ruth Dando
Hannah Daugherty
Kira Devers-Jones
Melissa Dyer
Dana Eckenhoff
Laura Edwards
Price and Sophie Edwards
Jenna Elfman
Natalie Garnett
Jewell Gatewood
Bill George
Nick and Amanda Getschman
James Gould
Jeff and Ashley Gould
Cary Hart
Mary Healey
David Hill
Jennifer Hiltonsmith
Rhynette Hurd
Samuel Hurst
Nobuko Igarashi
Cooper and Natalie Jones
Kristin Korneliussen
Joe Lammel
Debbie Longton
Glenda Mace
Chigozie Mason
Jenny McDowell
Emma McLoughlin
Kimmie McNeil Vaulx
Logan and Simone Meeks
Paul Miller
Kathy Mize
Janelle Monae
NIKE
Deborah Northcross
Margo Roen
Bill Rouse
Basil Rudawsky
Frank and Marian Shaffer
Dick and Kath Smith
Susan Springfield
Julia Sutton
Judy Swystun
Mary Katherine and Will Thinnes
David and Carrie Vaughan
John and Candy'ce Washington
Gloria White
Brad Whittle
Thank you!