2023 Dates Announced!
November 17-19 at the Cannon Center for the Performing Arts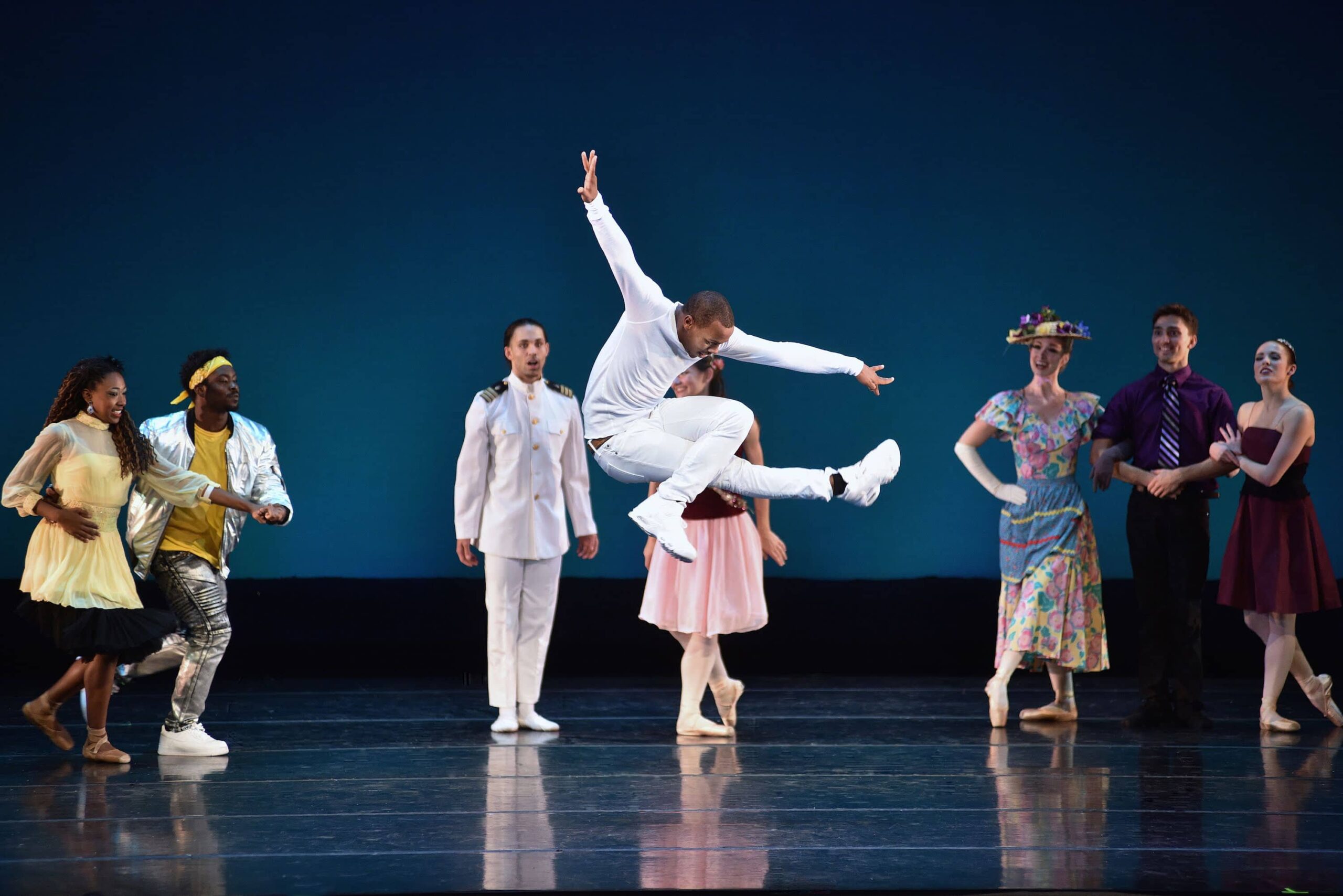 NutRemix™ mirrors the New Ballet program model with a modern reinvention of Tchaikovsky's classic "Nutcracker," set on Memphis's iconic Beale Street. The production augments the traditional ballet segments with authentic cultural forms including American tap, flamenco, Memphis Jookin, West African and Congolese dance and drumming among other genres to create a fully integrated program.
Annually, NutRemix™ attracts a wide Memphis audience whose enthusiasm for the production is key in building the student dancers' professionalism and self-esteem. This audience is also national; not only has Alastair Macaulay of The New York Times written about NutRemix, but he also called it one of his favorite Nutcrackers on Good Morning America.
Thank you to Our Sponsors!
First position sponsors
First Horizon
Madison Pharmacy
Second position sponsors
Adams Keegan
Toof American Digital
Third position sponsors
A2H – Engineers • Architects • Planners
Judy & Mickey McLellan & The JudyMac Team / Crye-Leike Realtors
Linkous Construction
Positively Memphis
SouthernSun Asset Management
Fourth position sponsors
Amy Lupo, Nothing Bundt Cakes
Joseph and Calandra Cleveland
Campbell Clinic
Dogs Rule Day Care
Eclectic Eye
Grace-St. Luke's Episcopal Church
The Ginger and Doug Meyer WiseHeart Foundation honoring Richard and Kristen Vining & Family
Grinder Taber Grinder
Palmer, John, and Mia Jones
NFC Investments
RVC Outdoor Destinations
Premier Flowers: Lifestyle Florist
Other Ticket Options
Groups of 10-49 people pay $15 per ticket. Groups of 50 or more pay $12.50 per ticket. Group ticket holders sit at the lower balcony.
Those interested in reserving group tickets may contact Shelby Davis at 901-726-9225, ext. 114 during business hours Monday through Thursday or via email at shelby@newballet.org.
Students may purchase a seat for $12.50 at the box office 90 minutes prior to the performance with a valid I.D. All rush tickets are subject to availability. Please keep in mind that performances may sell out in advance. Seating selection is at the discretion of the box office. Call 901-726-9225 for more information about student rush tickets.
The ArtsAccess program makes the arts available to everyone, regardless of their ability to pay. This is possible thanks to the generous participation of local arts organizations that provide free admission for those who face financial barriers to experiencing the arts. For ticketed events, most arts organizations reserve a limited number for ArtsAccess, often offered on a first-served basis. For more information about the ArtsAccess program, please visit the ArtsMemphis.
To secure ArtsAccess tickets for NutRemix 2023, please contact:
Kathy Coburn
901-726-9225, ext. 101
This was my second year seeing NutRemix™, and it was magical! The show is truly representative of our modern Memphis! There is so much diversity, not only in terms of race, but also music and dance genres, as well as ages. The little mice and soldiers were simply adorable, and Jeremy Bowers was phenomenal as the Memphis Angel! I definitely recommend seeing the show, and I will continue to be a patron in the future!
– By C. A. Ticketmaster review