All Posts
Multicultural diversity and tolerance are placed at center of new Congolese curriculum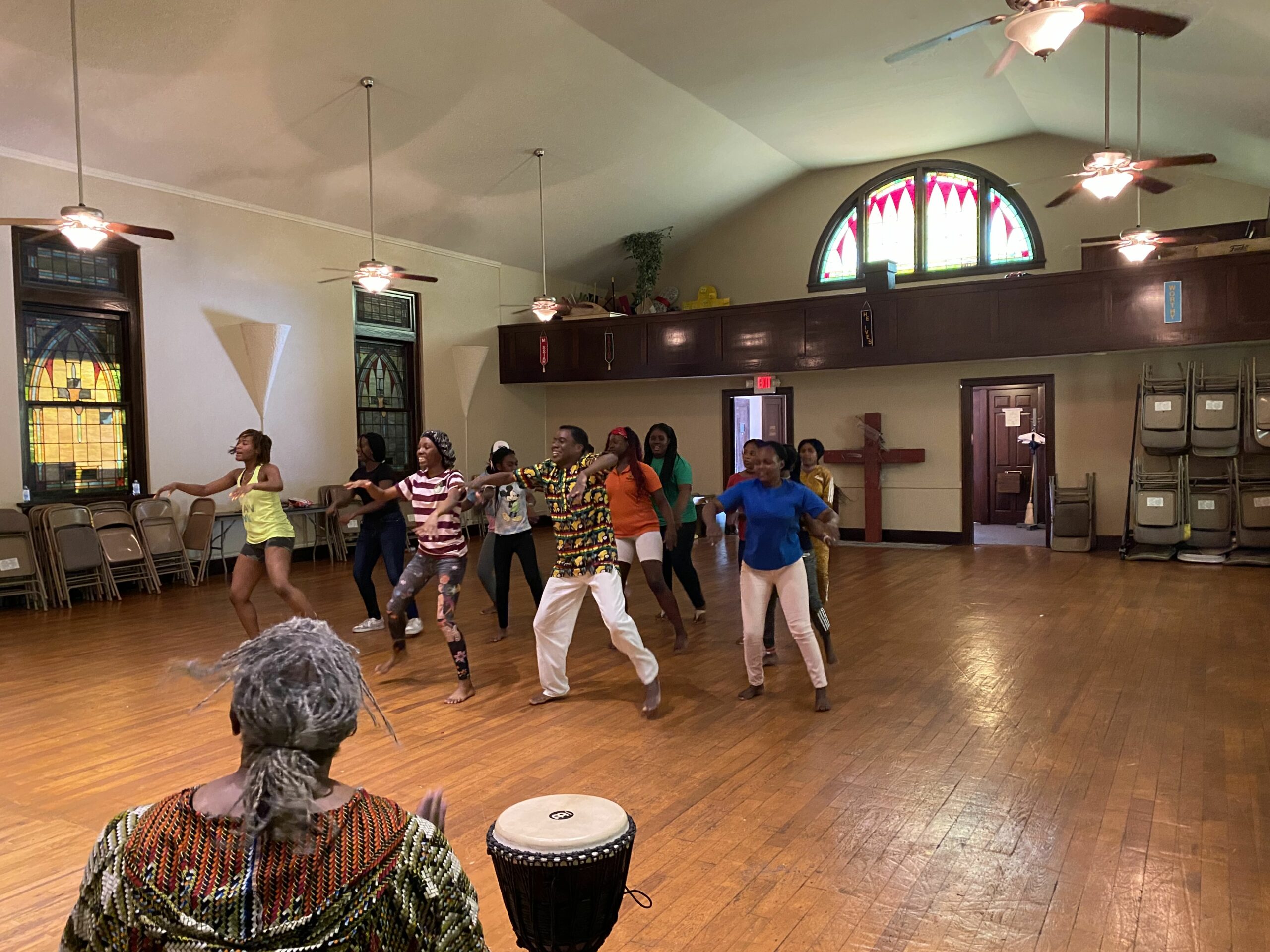 In the summer of 2022, New Ballet had the privilege to welcome and present Chrysogone Diangouaya as a Master Guest Artist. The internationally renowned performer mentored and instructed students from multiple communities in Memphis, engaging Memphians of all ages in the history and techniques of traditional Congolese dance and drumming.
Chrysogone and his family escaped war in the Congo to take up residence in Paris, France, where he founded Compagnie Monana, a dance company dedicated to presenting artistic and sociocultural activities that promote and disseminate African culture. During his two-week residency in Memphis, Chrysogone led two weeks of intensive training in Congolese dance, drumming and storytelling for local youth, in partnership with New Ballet and the Refugee Empowerment Program. REP students celebrated their training and accomplishments in a free performance for family and friends at their facility, sharing the stage with their mentor and filling the room with energy, joy and awe. Passionate about channeling his art for societal progress, Chrysogone's efforts were welcomed by the elders in attendance, many of whom have Congolese roots.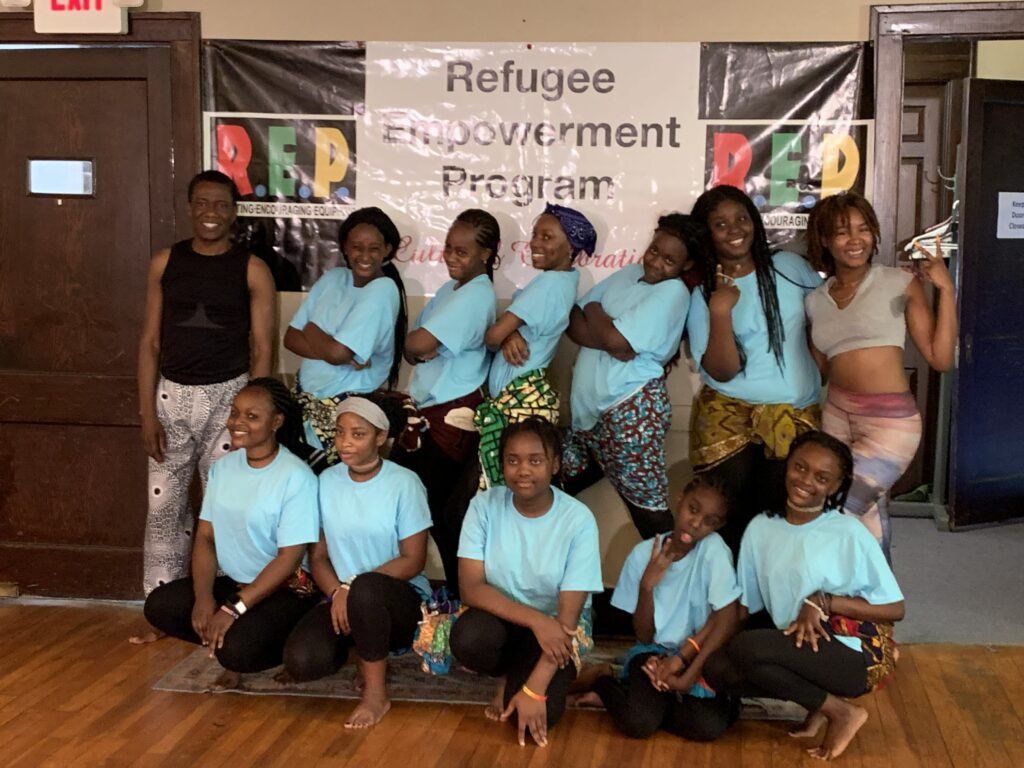 The following evening, more Memphis audiences witnessed Chrysogone's passion, generosity and incomparable talent during the 2022 production of Summerdance, the culmination of his two-week residency in the New Ballet studios. CityDance and Summer Intensive students performed alongside him, excelling in a dance form that was new and unfamiliar to them at the start of the summer. Chrysogone also presented a special solo performance, illuminating his heritage and history.
We are happy to report that Chrysogone left behind a piece of his legacy in the training of Memphis artists. New Ballet Professional Apprentices and Teaching Artists assisted Chrysogone with students at both REP and New Ballet, gaining new skills in Congolese drumming and dance, learning teaching methods specific to the art form and developing techniques for instructing students with little to no dance experience. Today, we're proud to say that Congolese dance is taught as part of New Ballet's year-round curriculum and that Chrysogone is a part of our extended family.
The expansion of the program's success into weekly classes has attracted new students, built new cultural connections and sparked dialogue in the community about different cultures. The curriculum goes beyond dance – it supports the development of attitudes and perceptions that help students, teachers and the community confront sociocultural biases.
Additionally, in November 2022, we were able to fuse Congolese into what was once exclusively a West African dance divertissement in NutRemix™, adding to the melting pot of diverse cultures presented during the annual production and bringing audience members to their feet in the middle of Act II!
This public enthusiasm and warm embrace of Congolese dance was made possible by New Ballet's receipt of a SHARP Grant from Humanities Tennessee. We are grateful for the opportunity to innovate programs that bring together the arts and the humanities, creating holistic dance training opportunities and eye opening performances for Memphis and the Mid-South.
There's no question that Chrysogone's thought-provoking and compassionate method has left a lasting impression on the Memphis community as a whole while expanding our mission to make meaningful change to the world by opening doors regardless of the ability of families to pay.
Posted by New Ballet at February 22, 2023