All Posts
NutRemix's 20th Anniversary Celebrated Nostalgia and the Future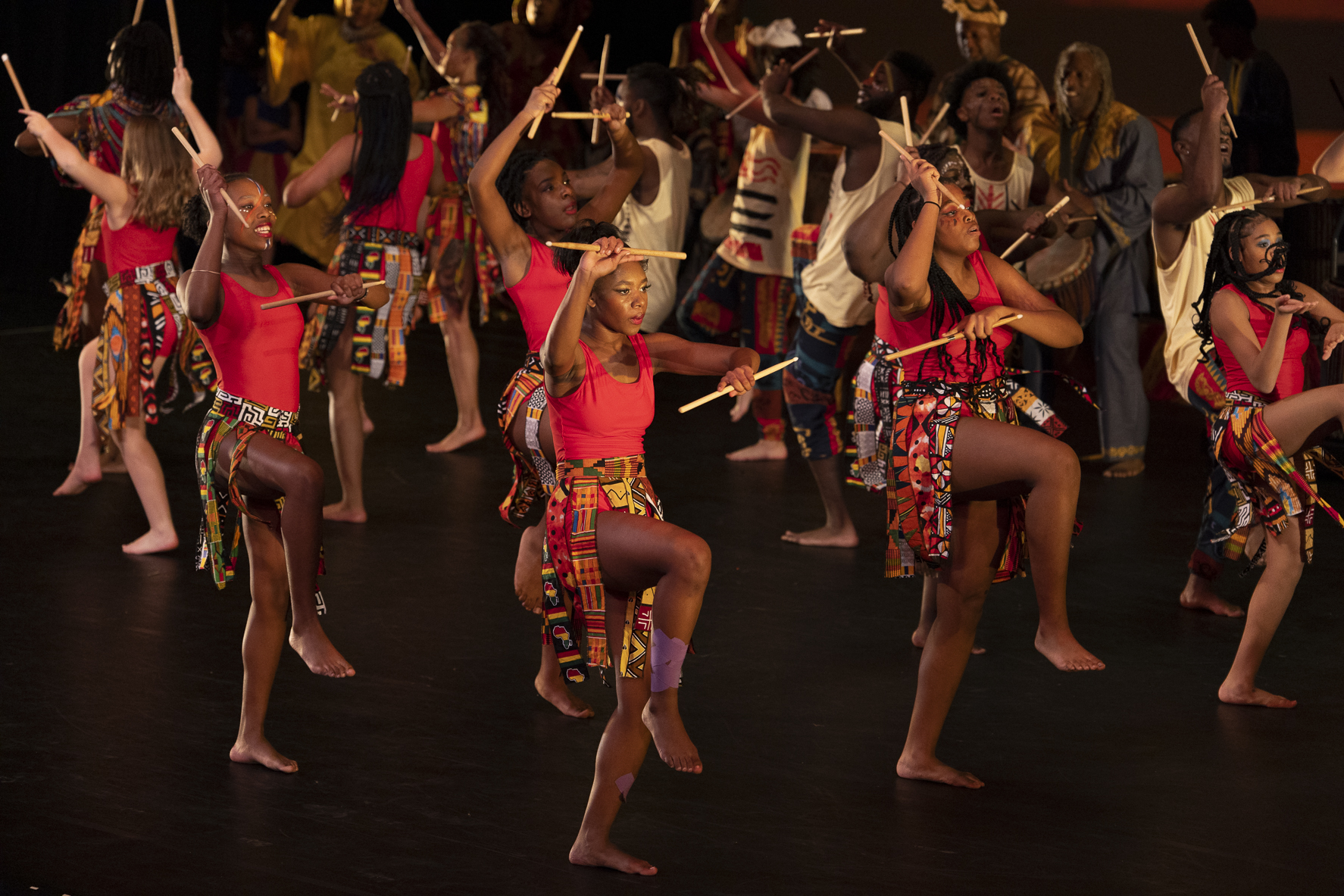 The 2022 production of NutRemix™ marked 20 years of presenting this uniquely Memphis show to our community, and all of us at New Ballet cannot stop smiling from ear to ear over this year's success. Students and performing artists put their heart and soul into their performance – even amid family engagements and holiday festivities during Thanksgiving weekend. Because of supportive community members, family and friends, the cast performed to a sold-out audience both nights!
Welcoming Back Familiar Faces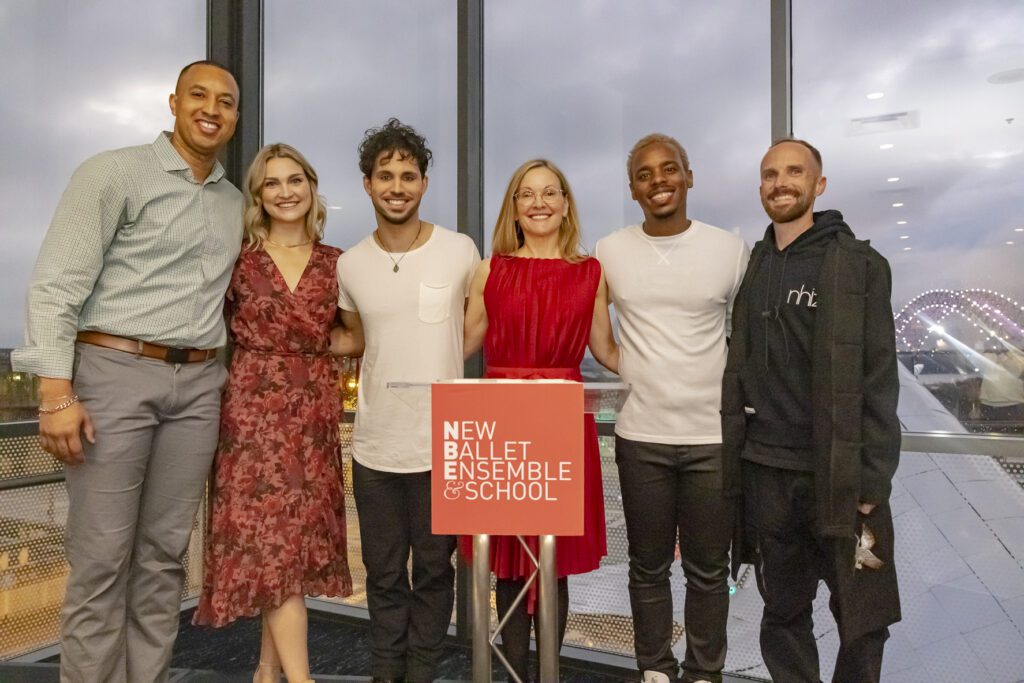 Adding to the sentiment and nostalgia of our 20th anniversary, four members of the original 2002 cast returned to Memphis to perform. Alumni Maxx Reed, Mary Katherine Thinnes, Matthew Best and Chris Roberts opened the performance with a nod to their original roles with a symbolic "passing of the torch" to the future generations of New Ballet students. Alumnus and Jookin superstar Lil Buck, whose first NutRemix was in 2009, returned to the cast to reprise his role of the Memphis Angel, which he originated more than a decade ago.
We were also excited to welcome back New Ballet alumni Kamryn Vaulx, Triniti McNeal, Cameron Sykes, Molly Walker, Lily Reynolds and Meriwether McLean to the cast. We're grateful they took time from their thriving careers and college lives to join us onstage and serve as mentors to the younger cast members. Also celebrating alongside us were dozens of other alumni in the audience, with whom we were thrilled to reunite and commemorate the evolving success and story of NutRemix.
Farewell to the Seniors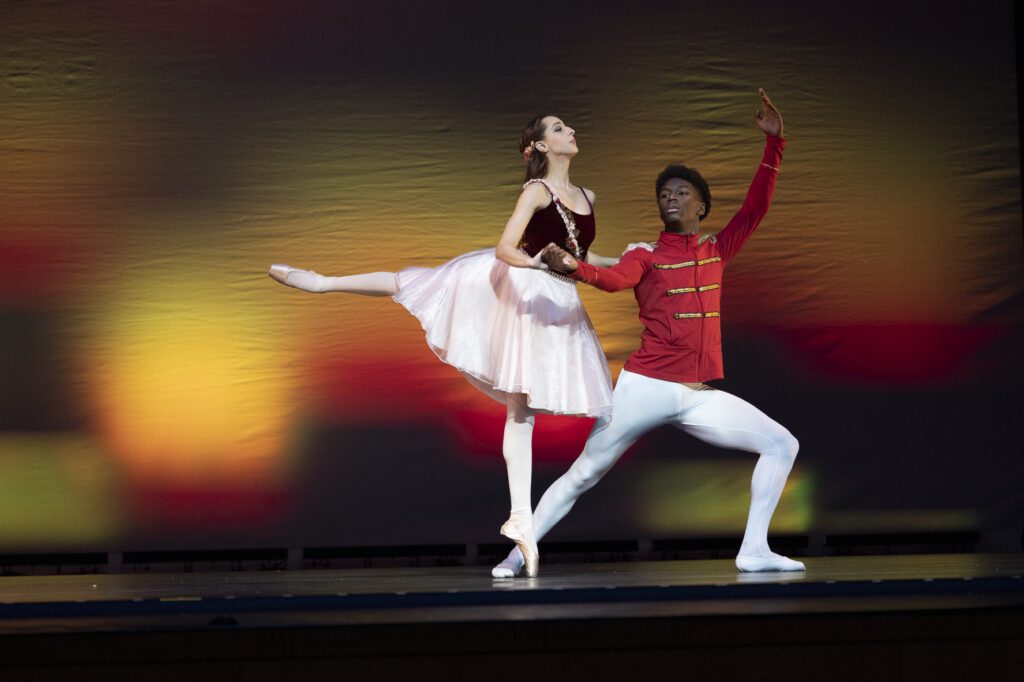 For 20 years, NutRemix has provided the opportunity for students to perform for the public in a professional production. NutRemix is a platform for young dancers to gain confidence and build upon their skills through diverse dance forms. Many students begin their NutRemix journey as mice and grow into leading roles. This year, we commend high school seniors Roman Neal and Aza Palazola, who fearlessly stepped into the lead roles of the Hero and Clara, respectively. We're proud to see them put in the hard work and progress in their skills over the years, and we'll miss them after they graduate this spring!
Giving Thanks
Finally, we want to thank our sponsors, whose generosity enables us to continue our mission to provide a professional standard of training to Mid-South children and youth, regardless of the ability to pay.
Presenting Sponsor
Nike
First Position Sponsors
Madison Pharmacy
First Horizon Foundation
Second Position Sponsors
Adams Keegan
Toof American Digital
Third Position Sponsors
A2H – Engineers • Architects • Planners
Judy & Mickey McLellan & The JudyMac Team, Crye-Leike Realtors
Linkous Construction
Positively Memphis
SouthernSun Asset Management
Fourth Position Sponsors
Amy Lupo, Nothing Bundt Cakes
Joseph and Calandra Cleveland
Campbell Clinic
Dogs Rule Day Care
Eclectic Eye
Grace-St. Luke's Episcopal Church
The Ginger and Doug Meyer WiseHeart Foundation honoring Richard and Kristen Vining & Family
Grinder Taber Grinder
Palmer, John, and Mia Jones
NFC Investments
RVC Outdoor Destinations
Premier Flowers: Lifestyle Florist
In addition to NutRemix, New Ballet presents performances throughout the year at a professional level. Stay tuned for updates on upcoming productions, including Springloaded and Summerdance!
Posted by New Ballet at January 24, 2023