All Posts
Setting the stage for fall classes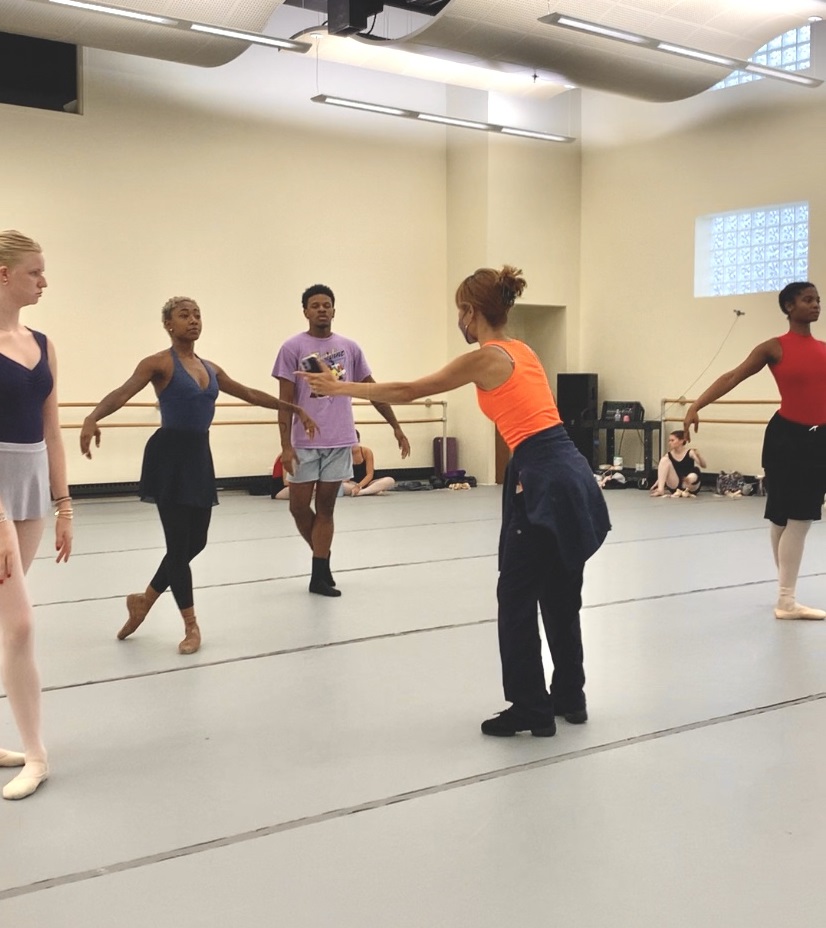 New Ballet's 2022 fall semester kicked off in August as we welcomed new and returning students! Many 2022 summer campers enrolled into year-round classes, bringing along their desire to expand their experience in dance and movement as they unlock their potential for creative expression. The enthusiasm and drive of these young artists in the making are evident. Each year, it's hard to predict the most popular classes, and this year is no exception. Beginner and intermediate hip-hop, creative movement and most pre-ballet classes are filled to the max!
The fall semester is always an invigorating time at New Ballet, as many students leap into rehearsals for NutRemix™, presented by Nike. As older students step into central roles, many younger dancers will make their live stage debuts with a live symphony orchestra and full house at the Cannon Center!
This fall, New Ballet continues its tradition of inviting Master Guest Artists to mentor students and Teaching Artists. In August, the inspiring Kaori Ogasawara, formerly of Pittsburgh Ballet Theatre, returned to Memphis for a week-long residency to restage the iconic "Waltz of the Flowers," and Robin Sanders has returned to stage the Hip-Hop Battle. Both artists will join us for the performances. Save the dates for Nov. 26 and 27, for this special 20th presentation of a great Memphis tradition!
In addition to studio classes, New Ballet's roster of Teaching Artists have returned to Memphis-Shelby County Schools to lead our Pathways partnership program. Instructing weekly dance classes in the classroom, these dedicated teaching artists are truly leaders of our youth arts programs, providing equitable access to arts education in six local schools. The main goal of these classes is to support student growth while nurturing a passion for dance as the dancers explore their creativity through movement.
Additionally throughout the semester, Teaching Artists will visit various schools to present performances and workshops. Children's productions include "Three Shoes and Bare Feet," a program that highlights the diversity of dance forms — ballet, modern, flamenco, hip-hop and West African — through the tools (shoes) the dancers wear (or don't wear)! Also on the performance roster is "¡Jose!", the story of the great José Limon who migrated to North America with his family as a young child, enduring hardships and enjoying small victories as he assimilated into academic and dance classes. Choreographed by Mark Allan Davis and narrated by the dancers, the production includes examples of flamenco dance, Spanish guitar and modern art, all of which inspired Limón on his journey to becoming one of the most influential modern dance choreographers of his time. Finally, virtual presentations and artist Q&As for NutRemix™ will also be offered later in the semester. All virtual presentations include captioning.
There's much more in store this season at New Ballet. Keep following us on social media for more in-the-moment updates. If you missed enrollment for fall classes, the good news is you don't have to wait until next August. Registration for the winter/spring semester is now open! Please email frontdesk@newballet.org for details or call 901-726-9225.
Posted by New Ballet at September 13, 2022